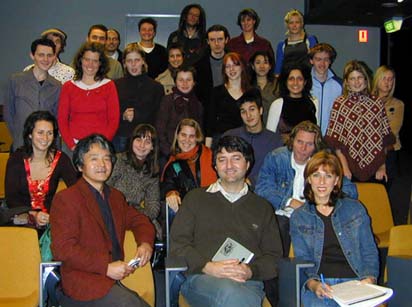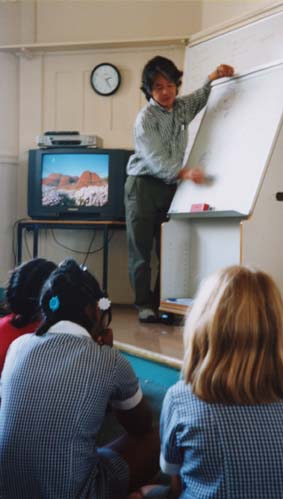 ~Talk/lecture about visual art for adults.

~Multimedia Portrait Making.

~Painting lesson for children/adults.

Artist's talk at RMIT University:Melbourne, 2003

"Explanation of SH works"

Art lesson at primary school, for Grade1-5 (photo:G1)

Caulfield Primary School, Melbourne, 2002

G1:Draw living objects by paint brush.

G2-3:Awarenes of prspective; Shapes and dot paint.

G4-5: Presentation of your own story as constellation.